Have You Suffered Injuries from Using Essure Birth Control? - Scott C. Gottlieb, Injury Law Attorney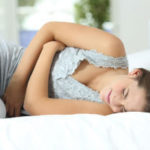 Earlier this year, the Food and Drug Administration (FDA) announced a new, mandatory clinical study to look into the birth control device Essure and determine its risks for certain women. The FDA is also now considering new strong mandatory warnings to be issued concerning Essure's use, as well as the creation of a patient "checklist" to verify that patients understand the potential risks associated with Essure.
Essure is a form of birth control that is marketed as permanent and non-invasive. Since being approved for use over a decade ago, there have been numerous Essure birth control lawsuits filed by women who claimed the company that manufactured Essure, Bayer, knowingly and willingly concealed important information about the risks of Essure and failed to properly train physicians on how to implant Essure (among other allegations), according to an article published by ABC15.
Injuries Resulting from Essure
Essure consists of two small metal coils that are inserted into a woman's fallopian tubes through her vagina. The procedure does not require any incisions and can be performed at the doctor's office. Once inserted, scar tissue develops around the coils over the course of three months. This scar tissue prevents conception and pregnancy by preventing sperm from reaching an egg.
Some of the short-term side effects reported with Essure include moderate pain, vaginal bleeding, cramping, and pelvic and back discomfort. According to the FDA, some of the more common Essure side effects include:
Pain
Heavy menses or menstrual irregularities
Headaches
Fatigue
Weight fluctuation
Problems with movement or operation of the device
Essure can also cause long-term complications such as ectopic pregnancy or unintended pregnancy, migration of the Essure coils, puncturing of the uterus or fallopian tubes, and symptoms related to potential nickel allergies. In some cases, women have had to have hysterectomies and other procedures in order to remove the Essure coils.
Statute of Limitations for Filing an Essure Birth Control Injury Lawsuit
Women who have suffered serious injuries from Essure have only a limited time in which to seek compensation for their physical and emotional injuries through a defective medical device lawsuit. This period of time (called the "statute of limitations") in New York can be as short as three years from the date the injuries first became noticeable. If the woman had the procedure done in another state or lives in another state, the statute of limitations may be different. The best way to determine your right to file an Essure birth control injury lawsuit is to consult with an attorney.
Call Our New York Birth Control Injury Law Attorney Today
If you have used Essure and you have experienced side effects or health complications because of Essure, contact Scott C. Gottlieb, Injury Law Attorney, today. As a New York birth control injury lawyer, he can evaluate the facts and circumstances of your case and help you determine what legal right to compensation you might have.
Call or contact his office online today for a free and confidential claim review.