Our Victories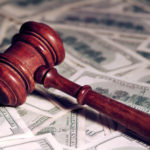 New York personal injury laws allow accident victims or their surviving family members to recover compensation for their losses. Financial damages, such as medical bills and lost income, are often only the tip of the iceberg. Accident victims may also be entitled to compensation for pain and suffering, emotional distress, lost enjoyment of life or the lost services of a loved one who has been seriously injured or killed in a fatal accident, as well as other potential damages.
Insurance companies often try to pressure accident victims into settling for less than they deserve. It is difficult to negotiate a fair settlement or navigate the court system on your own.
You need an experienced New York personal injury lawyer who has the legal skills required to give you the best chance at getting the full and fair compensation you need and deserve. Scott C. Gottlieb, Personal Injury Law Attorney, is here to help.
Scott G. Gottlieb has a long track record of securing large settlements and verdicts for injured clients.
The following are some of the many victories our firm has won:
$2.3 Million -
Auto Accidents
(Total sum from annuity & cash) Auto Accident
$1.8 Million -
Auto Accidents
(Total sum from annuity & cash) Pedestrian Unloading Van
$1.15 Million -
Bus Accidents
(Total sum from annuity & cash) Pedestrian Hit by Bus
$1 Million -
Auto Accidents
Severe leg Injuries – Loss of income
$900,000 -
Auto Accidents
Difficult Liability – Vertebral Fractures Resulting in Lower Limb Paralysis
$763,000 -
Auto Accidents
Passenger – Subdural Hematoma, Subarachnoid Bleed
$711,000 -
Auto Accidents
Driver – C6 & C7 Requiring Surgery
$650,000 -
Tractor Trailer Accidents
Knee Replacement
$501,000 -
Dog Bites
Laceration to Child's Face, requiring plastic surgery and revision
$495,000 -
Auto Accidents
Back Surgery
Remember, the insurance company isn't looking out for you. You owe it to yourself to have a professional legal advocate who can fight to get you the money you deserve.
Call Scott C. Gottlieb, Injury Law Attorney, or fill out our online contact form now to get your claim started.
* Prior results do not guarantee a similar outcome.