IVC Filters May Cause Serious Injuries or Death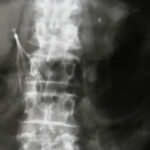 Defective IVC filters, or inferior vena cava filters, may cause serious injury or death. The filters have been linked to a number of adverse patient events, and some victims – or their loved ones – have taken action by filing an IVC filter lawsuit directly against the filters' manufacturer. Here is what you need to know.
The Risks of IVC Filters
According to an FDA Safety Communication, IVC filters have been linked to a number of patient adverse events, and some of the filters have proved difficult to remove (other filters are designed for permanent implantation). Some of the adverse events that have been reported include:
Device migration. Device migration refers to an IVC filter, a very small, cage-like device, moving from its insertion location to another area of the body.
Filter fracture. If the IVC filter fractures, it may be rendered ineffective. Further, parts that break off pose a risk of piercing internal organs or traveling through the veins.
One of the most serious risks associated with IVC filters is embolization, which refers to the filter or pieces of the filter traveling through the veins to a patient's heart or lungs.
Perforation of the inferior vena cava. The IVC is a major vein in the body. There are reports of the device puncturing patients' IVCs, putting them at major risk of health complications, including severe bleeding.
Over a five-year period (from 2005 to 2010), the FDA received more than 900 reports of adverse events associated with IVC filters, according to an article in Digital Journal.
Filing a Lawsuit to Seek an IVC Filter Settlement
For those who have already been injured, it is too late to protect themselves against harm from the devices. However, these persons – or their surviving family members in the event of death – may have the right to file a product liability suit against IVC filter manufacturers in order to recover compensation for their losses. Compensation may be paid in the form of lost wages, medical expenses, past and future pain and suffering, and more.
Many people have already filed IVC filter lawsuits. If you are a victim of a defective IVC filter, you too may have a claim.
At Scott C. Gottlieb, Injury Law Attorney, we understand what you are going through. We understand that being harmed by a medical device never makes sense, and that you may have incurred injuries that will forever impact your future. We also understand that you may not know where to turn or whom to trust moving forward.
We want you to know that at our law offices, we will always put your needs first. We can conduct a thorough investigation into your IVC filter case, and work hard to prove the negligence of the device manufacturer, as well as any other responsible parties. If you are ready to schedule a free case consultation to learn more about how we can help, contact us today by calling us or filling out our online contact form.