Do Increased Speed Limits Also Mean Increased Fatalities? - Scott C. Gottlieb, Injury Law Attorney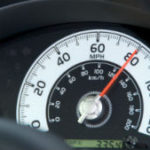 Car crashes can occur for any number of reasons. While outside influences such as poor road conditions and inclement weather can increase the odds of being in an accident, dangerous and illegal driving behaviors such as talking or texting on cell phones, drinking and driving, and speeding are all commonly acknowledged factors in many cases involving car accidents and injuries.
Despite the harm caused by drivers who engage in speeding, there are a number of states that are currently working to raise the legal speed limit on their roads and highways. Although opponents argue that higher speed limits result in more fatal traffic accidents and injuries, advocates claim that more realistic speed limits could actually help reduce the overall number of speed-related crashes.
Making a Case for Higher Speed Limits
According to a February 2016 report from the Detroit News on a proposed speed limit increase in Michigan, there is an increasing number of supporters for a bill that would make it legal for drivers to go 80 miles per hour on certain freeways in the state. While the legislative package was voted down in Michigan's House of Representatives, proponents vow to keep fighting for the change, stating the need to increase the speed limit is based on scientific evidence about traffic patterns and driver behavior.
Key elements of the bill include:
Allowing the Michigan Department of Transportation and the Michigan State Police to conduct traffic and safety studies before any speed limit changes would go into effect; and
Having base speed limits that are more reflective of the actual rate of speed the majority of motorists are currently driving.
Opponents of the bill are concerned about crumbling infrastructure that could be unable to accommodate cars and trucks traveling at faster rates of speed, as well as studies pointing to the severity of accidents in which speed is a factor. At the same time, those in favor of the bill point to statistics showing other states that have implemented speed limit increases, yet saw fewer accidents.
Higher Speed Limits and Their Effects
There is little doubt as to the fact that speeding endangers lives and results in an increased risk of traffic fatalities. Fact sheets from the National Highway Traffic Safety Administration (NHTSA) indicate that driving at speeds over the legal, posted limit is a factor is roughly a third of all fatal traffic accidents. According to NHTSA, speed limits are designed to reflect the maximum rate of speed that drivers can legally go under ideal conditions. Drivers are expected to adjust their speed when confronting traffic, construction, poor weather, or other adverse conditions.
Drivers who break the speed limit also have a tendency to engage in other dangerous and reckless driving behaviors, such as tailgating, improper passing, and weaving in and out of traffic – all of which can cause an accident. Surveys conducted by NHTSA indicate that as many as three out of every 10 drivers admit to speeding, the majority of whom confess to often traveling 15 miles per hour or more over posted speed limits.
However, there are those who contend that increasing speed limits would not cause more crashes. According to a Slate report, there are two key reasons why speed limit increases may not result in more car accidents:
Speed limit increases regulate traffic: Uniform traffic flow is the key to highway safety, and when many – but not all – cars are traveling above the posted speed limits, accidents are more likely to occur. In this way, increasing speed limits could actually help to decrease speeding accidents by aligning the posted limit to the rate of speed at which the majority of drivers are already traveling.
Higher speed limits increase driver awareness: The perception of danger among drivers on highways and interstates with higher speed limits can motivate drivers to use extra caution when driving.
Statistics from several states which implemented higher speed limits seem to back up these notions. A five-year study conducted in California concluded that higher speed limits in the state did not result in increases in car accidents, while here in New York, the 1995 speed limit increase to 65 miles per hour for highway traffic actually resulted in a 4 percent decrease in the state's overall crash rate.
Do Higher Speed Limits Cause More Accidents?
According to the Slate report, while speed limit increases do not necessarily increase the number of car accidents, higher speeds mean greater impacts during crashes, causing more fatalities and more severe injuries. Statistics from the Insurance Institute for Highway Safety (IIHS) indicate speed does play a factor in increasing the likelihood of fatal traffic accidents. Of the more than 32,000 car accident fatalities in a recent year, over 70 percent occurred on major roads and highways with higher speed limits. In terms of motor vehicle deaths in which speed was a contributing factor, more than half of the drivers were traveling at speeds of 55 miles per hour or greater at the time a crash occurred.
Let Us Assist You with Your Case
If you or someone you care about has suffered injuries as the result of a speed-related car accident, contact Scott C. Gottlieb, Injury Law Attorney, today. Our office provides aggressive legal representation to hold responsible parties accountable for the damages they have caused.
As an experienced New York car accident attorney, Scott C. Gottlieb has the legal knowledge and experience to advise you on the types of damages you may be entitled to by law so that you can get the compensation you need to recover. We serve Binghamton and the surrounding areas. Call or contact us online today for a free consultation.