Product Liability Articles
Metal-on-Metal Hip Replacements Cause Serious Injuries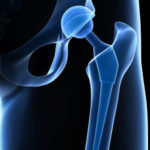 For aging adults, hip replacement surgery may be necessary. And while some hip replacements restore mobility and result in decreased pain for patients, they can also cause serious complications. When defective hip replacement kits are used, an adverse medical event...
Toyota Recalls 7.4 Million Cars For Fire Danger
Toyota has recalled 7.43 million vehicles worldwide – included 2.4 million in the United States – because a faulty power window switch can cause a fire eruption. The recall includes more than a dozen models manufactured between 2005 and 2010....