Drunk Driving Articles
Social Host Liability: Are You Liable If Your Guests Get Caught Driving Drunk?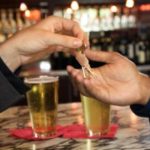 New Year's Eve, parties and drinking can be a deadly trio when someone who has had too much to drink gets behind the wheel. If you're hosting a party, you should always be conscious of your guests' safety. However, are...
Drunk Driver Fatalities Highest After Midnight
The National Highway Traffic Safety Administration (NHTSA) reported in August 2010 that three out of four drunk driving accidents occur in the early morning hours between midnight and 3 a.m. The timing coincides with the typical bar closing times while...