Monthly Archives: December 2013
Social Host Liability: Are You Liable If Your Guests Get Caught Driving Drunk?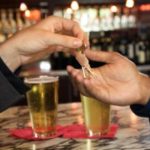 New Year's Eve, parties and drinking can be a deadly trio when someone who has had too much to drink gets behind the wheel. If you're hosting a party, you should always be conscious of your guests' safety. However, are...