Binghamton NY Medical Malpractice Attorney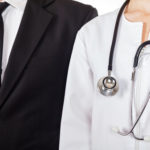 Medical malpractice is a major problem in the United States, with as many as 200,000 people dying each year because of preventable medical errors. Negligent medical mistakes occur far too frequently, and the consequences to patients are often devastating.
If you or a loved one was injured by the negligence of a medical professional, you may have the right to take legal action. A New York medical malpractice lawyer can explain your rights and help you pursue a claim for compensation.
Call New York Medical Malpractice Attorney Scott C. Gottlieb, or fill out our online contact form.
What kinds of medical errors may give rise to a medical malpractice claim?
What should I do if I am the victim of medical malpractice?
How can a New York medical malpractice lawyer help with my case?
Medical Malpractice in New York by the Numbers
Statistics show the risk of malpractice in New York is very real. Consider the following facts:
Medical malpractice claims in 11 public hospitals in New York resulted in payouts of $124 million in medical malpractice damages in 2012 alone. (NY Daily News)
In 2012, five states originated 48 percent of all medical malpractice payouts. New York was among the five states. (Diederich Healthcare)
A total of $763,088,250 in payouts was made to resolve medical malpractice claims in New York in 2012. (Diederich Healthcare)
From 1998 to 2008, New York was one of the only states where there was virtually no decline in the number of malpractice claims. Claims fell only 1 percent, as compared to New Jersey and Connecticut, where as much as a 30 percent reduction in claims occurred over the decade. (Court Statistics.org)
In 2008 in New York, 21.6 incoming malpractice claims were made for every 100,000 people in the state. New York was one of just two states where more than 1,000 malpractice claims were filed. (Court Statistics.org)
In 2008, 7.4 percent of all New York tort cases and 1.1 percent of all New York civil lawsuits filed were medical malpractice cases. (Court Statistics.org)
As these numbers show, if you were the victim of malpractice, you are not alone. These statistics demonstrate that doctors and other healthcare providers do make mistakes and that these mistake aren't rare.
You should protect your rights and have your claim evaluated if you or a loved one suffered an adverse outcome due to a medical error.
Common Forms of Medical Malpractice
Speaking with a medical malpractice lawyer is important in any situation in which you believe negligence may have played a role in causing preventable harm.
Some of the most common situations that give rise to malpractice claims include:
Cancer misdiagnosis, delayed diagnosis or other diagnostic error – A study in BMJ Open in July 2013 revealed that between 26 and 63 percent of all claims made against primary care physicians occurred as a result of diagnostic error.
Birth injury — The American Journal of Gynecology published a study that estimated that 26 out of every 1,000 infants experience trauma that results in a birth injury.
Medication errors – Data from the Institute of Medicine show that at least one medication error is made each day for every patient in the hospital.
Anesthesia errors – Airway obstruction, intubation mistakes, failure to monitor the patient and drug overdoses are all potential mistakes involving anesthesia that could result in serious injury or death.
Surgical errors – Johns Hopkins study on "never-events" revealed that surgeons may leave items inside patients, operate on the wrong patient or operate on the wrong body part as often as 4,000 times each year. These and many other types of surgical mistakes could form the basis of a medical malpractice claim.
These are just some of many potential mistakes that could be the subject of a malpractice claim. Some other examples include emergency room errors, radiology errors, lab errors, heart attack and stroke misdiagnosis, nursing negligence and wrongful death.
What Should I Do If I Am The Victim of Medical Malpractice?
If you believe that you or a loved one may have suffered because of a negligent medical error, you should consult with an experienced malpractice lawyer right away. An attorney can assist you in obtaining copies of your medical records and finding an independent medical expert to review the treatment you received.
An attorney can help you find a professional to treat your impairments or illness caused by the negligence. The lawyer can also conduct a thorough investigation to find evidence that negligence was responsible for the harm you suffered.
If you have a valid medical malpractice claim, you will need to file a personal injury or wrongful death lawsuit against the doctor, hospital or other responsible care provider. The case may settle out of court, or you may need to prove your claim to a jury.
You should act as soon as possible so you can start building a strong case and meet the statute of limitations required in malpractice suits. In New York, any medical malpractice lawsuit must be brought within two-and-a-half years from the time of the malpractice. Longer time limits exist for lawsuits involving children or foreign objects left in the body after surgery. Regardless of the type of case, immediate action is essential.
Help from a New York Medical Malpractice Lawyer
Malpractice cases are complicated for many reasons, including the difficulty of finding a medical professional to testify against peers, the challenge or proving that your medical treatment was substandard, and the difficulty of proving the extent to which the medical negligence harmed you.
Only a skilled medical malpractice attorney has the experience and resources to thoroughly investigate and prosecute your case. Scott C. Gottlieb is well-versed in New York medical malpractice law and the state's statute of limitations regarding medical malpractice cases.
If you feel that you or a loved one has suffered injury or illness due to medical malpractice, contact your New York Personal Injury Lawyer Scott C. Gottlieb, Injury Law Attorney, today for a free review of your case. Call our 24-hour answering service or submit our online contact form now to find out how we can help.