Insurance
5 Insurance Settlement Tips: Get What You Deserve With a Minimum of Hassle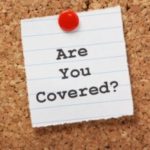 Insurance companies are in the business of making money – which they do. A lot of it. The reason is that they would prefer to keep your hard earned insurance premiums and avoid paying out claims – even though they...
New York No Fault Benefits
Any person injured through the use or operation of a motor vehicle is entitled to be paid no fault benefits. These benefits are available to drivers, passengers, pedestrians or anyone else who is using or operating the vehicle. However, the...