Binghamton Motor Vehicle Accident Lawyer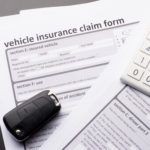 Every motorist in New York State is required to purchase a no-fault insurance policy for their cars. No-fault insurance law can be confusing. It is sometimes difficult even for lawyers to make sense of the many provisions. For ordinary people, it can be impossible.
After a Binghamton car accident, the last thing you need — as you struggle with personal injuries, doctor bills and car repairs — is to also have to grapple with an insurance company over no-fault benefits.
Fortunately, you don't have to do it alone.
A Binghamton no-fault insurance lawyer can fight for you. If you have been injured in a car accident — as a driver, passenger, pedestrian or other victim — the personal injury team at Scott C. Gottlieb, Injury Law Attorney, will see that you seek every penny of no-fault benefits that you deserve.
At Scott C. Gottlieb, Injury Law Attorney, we represent people in Binghamton and surrounding areas of New York's Southern Tier who have been hurt in car accidents. Our firm's commitment is to provide quality legal services while treating each client with care and respect. Our responsibility is to help you in your time of need.
Call (607) 724-7700 or use this online contact form for a free, no-obligation consultation. We can get to work on your no-fault insurance claim today. We return all calls every day, usually within the hour – even on weekends. We will fight for you!
Scott C. Gottlieb, Injury Law Attorney, Can Help You Seek Full No-Fault Insurance Benefits
The firm of Scott C. Gottlieb, Injury Law Attorney, has the experience and resources to help you seek compensation full car accident compensation from your no-fault insurance policy as well as all other available sources of insurance coverage.
We are prepared to fully investigate your accident to find all sources of potential insurance coverage – both no-fault insurance and policies held by other drivers.
We can help you secure the proper medical treatment you need to recover from your injuries.
We can consult with economic experts to calculate the full extent of your losses, including lost income and diminished earning capacity, as well as medical and rehabilitation expenses.
We can deal with the insurance companies, courts and others involved in the matter while you focus on your health and your life.
 Scott C. Gottlieb, Injury Law Attorney, has earned a reputation for getting results for people who have been hurt in car crashes in Binghamton and elsewhere in New York's Southern Tier. He is ready to go to work for you right now.
Getting our firm involved early could be of great benefit to you in your car accident case. Not only can we make sure no deadlines are missed for no-fault insurance claims and other insurance claims, but we handle the crucial legal and evidentiary issues, while you focus on your health and recovery. We are proud to have the highest possible rating of AV Preeminent from Martindale-Hubbell, the premier peer review rating service for attorneys. Our achievements are based on our personal commitment and dedication to those we represent.
About No-Fault Benefits for New York Accident Victims
Motorists have to obtain no-fault insurance coverage before they can register a vehicle in New York or obtain license plates for it.
No-fault Insurance is also known as "personal injury protection" (PIP coverage). It pays for certain expenses and losses related to the accident. As its name suggests, no-fault coverage usually applies regardless of how the accident happened or who caused it.
 No-fault auto insurance can pay for:
Medical treatment that is reasonable and necessary
Hospital bills
Doctor bills
Ambulance bills
Medications and prescription drugs
Rehabilitation expenses
The cost of traveling to and from the doctor's office
Lost earnings
Household help
Death benefits if the motor vehicle crash was fatal
The purpose of no-fault insurance is to help restore people hurt in a car crash to good health and productivity as quickly as possible. The protections covers you and all relatives who live with you against economic loss arising from injuries sustained in motor vehicle accidents anywhere in the United States, its territories and Canada.
Basic no-fault coverage pays up to $50,000 per person to the driver and all passengers and pedestrians. Motorcycle riders, however, are not covered by New York no-fault insurance.
Claims for 'Serious Injuries' in Car Accidents
In New York, a lawsuit stemming from an auto accident can be brought only for:
Economic losses that exceed no-fault benefits; and
Non-economic damages (such as pain and suffering) only in cases of "serious injury."
You should always speak with a New York car accident lawyer to see if your case qualifies as a "serious injury." Otherwise, you may fail to get the full amount of money you deserve.
Some losses are not covered by no-fault insurance. For instance, it will not pay for the repair of your car or for any damage to another party's car. Nor does it pay for the loss or damage to personal property.
And if you were injured while riding on a motorcycle — either as driver or passenger — you cannot receive no-fault benefits. But you might be able to file a personal injury claim for your injuries and damages.
If you are one of the more than 170,000 people who are injured in a New York State car accident each year, you are entitled to a free legal consultation with an experienced Binghamton car accident lawyer.
Get Help From an Experienced Binghamton No-Fault Insurance Car Accident Lawyer Now
If you or a loved one has suffered serious injuries in a car accident in Binghamton or anywhere in New York's Southern Tier, contact Scott C. Gottlieb, Injury Law Attorney, today for a free review of your case. You may be eligible for compensation from no-fault insurance coverage as well as other sources of insurance.
Our car accident lawyer and investigators can thoroughly examine the cause of your crash and document the extent of your injuries. With the help of accident reconstruction and economic experts, we can develop a convincing case that shows what happened and the compensation you are due. Then we will be ready to negotiate with insurance companies or go to court to get you the maximum compensation you are entitled to recover.
Know your rights! Call Scott C. Gottlieb, Injury Law Attorney, at (607) 724-7700 or use this online form today – and sleep better tonight. 
For more information: