Zofran Linked to Birth Defects after Use of Drug for Morning Sickness - Scott C. Gottlieb, Injury Law Attorney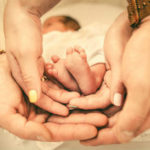 When pregnant, morning sickness is one of the most common complaints that expecting mothers have. Capitalizing on the opportunity to treat the suffering, GlaxoSmithKline, manufacturer of the anti-nausea drug Zofran, has been accused of marketing the drug to pregnant woman without approval from the FDA.
Not only is doing so prohibited, but dangerous as well. Zofran – active ingredient ondansetron – has been linked to birth defects when taken by pregnant mothers. If you have been prescribed Zofran or taken it during pregnancy, you may be entitled to bring a dangerous pharmaceutical lawsuit for your child's birth defects and any serious side effects you suffered.
What Is Zofran?
Zofran is an anti-nausea/anti-vomiting drug that is intended for use by those who are experiencing side effects as a result of surgery or taking cancer drugs. MedlinePlus explains that Zofran works by blocking the action of serotonin, which is a natural chemical that can lead to nausea and vomiting.
Zofran Side Effects
Like most drugs, Zofran is not without side effects. Some of the side effects of Zofran, as reported by the same source cited above, include:
Headache
Constipation
Weakness
Drowsiness
Blurred vision
Confusion
Coma
Seizures
Hallucinations
Difficulty breathing or swallowing
Fever
Vision loss
Swelling of the face
Constipation
According to an FDA Drug Safety Communication, there have also been cases of abnormal heart rhythms associated with the use of Zofran.
Zofran and Pregnancy
When taken by pregnant women, the side effects may be even more severe than those listed above. Birth defects in the developing fetus may occur. According to the Fertility Center of New England, which cites an FDA warning, the use of Zofran during pregnancy has been associated with:
An increased risk of congenital cardiac malformations
An increased risk of cleft palate and cleft lip
Serotonin syndrome
Lawsuits have cited other birth defects caused by Zofran, including club foot and craniosynostosis, or defects of the skull.
The FDA has not approved Zofran for pregnancy. In addition to the brand-name drug, there are a number of other products that are used to treat nausea that are made with the active ingredient ondansetron, which may be equally as dangerous to pregnant women and their unborn babies.
What Should I Do If My Baby Was Born with a Birth Defect?
The manufacturing of a drug with dangerous side effects, knowingly marketing that drug to a group of individuals whose taking of the drug could be dangerous, and failing to disclose potential risks is highly negligent. For these reasons, Zofran's manufacturer, GlaxoSmithKline, is facing multiple legal actions against it. These legal actions allege that:
GlaxoSmithKline marketed a drug without properly testing it first.
GlaxoSmithKline advertised the drug for morning sickness treatment, despite lack of FDA approval.
GlaxoSmithKline misrepresented the safety of the drug.
GlaxoSmithKline failed to issue proper warnings about the drug.
GlaxoSmithKline produced a defective and dangerous drug.
GlaxoSmithKline committed fraud when it claimed that Zofran was safe for pregnant women.
If your baby was born with a birth defect, you too may have a legal action against GlaxoSmithKline or others. Other parties who may be named in a lawsuit include the manufacturer of another ondansetron-containing drug, the doctor who prescribed you the drug, the clinic or hospital where the doctor works, and the pharmacist who filled the prescription. You may be able to join an existing class-action lawsuit or file your own lawsuit.
How a Defective Pharmaceutical Attorney Can Help
Giving birth to a baby who suffers a birth defect that would not have occurred but for a dangerous pharmaceutical is heartbreaking. When you are a patient, your doctor has a duty to treat you with the proper degree of care, and the manufacturer of any prescription drugs you may take has a duty to ensure that the risks of the drug do not outweigh the benefits.
When these duties are violated, you may have a right to damages. In order to prove negligence, though, you will need to conduct a thorough investigation, gather the right evidence, bring forth the claim in the appropriate amount of time, and prove causation. All of these components can be incredibly difficult to do without an experienced legal partner on your side.
At Scott C. Gottlieb, Injury Law Attorney, we feel for you and your family, and want to help you recover the compensation you deserve. For a free case consultation in which you can learn more about Zofran lawsuits and what to do after birth defect caused by Zofran, contact us now.