New York Nursing Home Residents Injured, Abused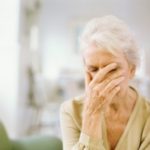 Technorati code: PENNPMNGTJMW
Elder abuse and neglect is occurring in a shocking one-third of all nursing homes in New York and nationwide, according to health statistics.
Each year, almost half a million complaints of mistreatment are lodged against nursing homes. But experts say this doesn't tell the whole story, because many problems are never brought to light.
One facility in the Bronx has come under fire after a nurse's aide was arrested earlier this year for hitting an elderly Alzheimer's patient. The victim's family had suspected their loved one was being mistreated. They hid a camera in her room and captured the aide abusing her.
The 55-year-old aide's arrest was announced by New York Attorney General Eric T. Schneiderman.
The following is from CBS-New York:
[The aide] was caught on video snapping the victim's arm back, pushing her into the metal railing of her bed and pushing the padding from the resident's bed down onto her body, Schneiderman said.
Two days later, [the aide] was seen on video striking the victim twice on her side, Schneiderman said.
"My office has zero tolerance for nursing home aides who abuse, neglect or harm the people in their care," said Schneiderman. "Medical professionals have a responsibility to properly care for their patients and must be held accountable when they fail to protect our most vulnerable citizens."
The aide had previously lied to the family by telling them the patient's injuries were self-inflicted. She was charged with three counts of willful violation of the public health law and three counts of endangering the welfare of an incompetent or physically disabled person.
This was not the first criminal incident involving the nursing home in question.
Last summer a doctor and a nurse from the same facility were arrested in connection with the death of an 87-year-old woman. The victim died after falling out of her wheelchair and breaking her hip while being transported from a dialysis session, according to the New York Post.
The Post reports that she had not been properly buckled in the wheelchair. After the injury, she was not taken directly to a hospital but returned to the facility and placed in bed. Her daughter found "her bloodied mother lying in bed with a broken left hip and pelvis," the paper reports.She was rushed to a hospital – where a surgeon "told the family that he was disgusted by the bruises all over her body, and found it difficult to operate" – and died afterward.
In August, the Attorney General's office arrested a doctor and nurse from the facility, as well as the driver, for failure to render care.
Her family has filed a wrongful death lawsuit in New York, according to the Post.
Sources: