Vets with Traumatic Brain Injuries Turn To Hyperbaric Oxygen Chamber Therapy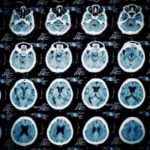 Traumatic brain injuries (TBIs) can result in a lifetime of therapies and medications, some of which work – and some of which don't. In many cases, pinpointing the specific problem and a medical professional's ability to address it simply never happens. However, some Colorado veterans who suffer from TBIs have turned to an alternative form of treatment known as hyperbaric oxygen chamber therapy – and are seeing positive results. So, what is it, how does it work and, more importantly – can it help you?
The Benefits of Inhaling 100% Oxygen
Some Colorado veterans are saying that they've experienced huge benefits after inhaling 100% oxygen and that it's been a tremendous help in combating TBIs, Post Traumatic Stress Disorder (PTSD), migraines, sleep apnea and more. One veteran says that the therapy has changed his life.
According to CBS Denver News 4, former Army Capt. Donald Martinez is a veteran who was hurt in 2004 when he got caught in a bomb blast in Iraq. Since he left the army, Martinez has battled with PTSD, TBI, migraines and more. His only respite came from drugs prescribed by his doctors. However, he says that he felt like a chemistry experiment as doctors increased his dosages, tried new drugs, increased those dosages and changed medications.
Martinez started participating in hyperbaric oxygen chamber therapy at the Rocky Mountain Hyperbaric Institute (RMHI) in Louisville. The chamber, which is identical to a decompression chamber used to treat divers, allows users to inhale 100% oxygen during an hour-long session. Martinez said that after 40 treatments he was migraine-free and after 40 more treatments he is now on a maintenance-only program. More importantly, he says that the treatment gives him hope.
Martinez's success aside, studies differ on whether the process really works. According to RMHI Medical Director Dr. Julie Stapleton:
The increase in oxygen availability helps heal the brain. The theory is that we're bringing oxygen that bathes the area and allows for new blood vessels to grow into the wounded tissue, in this case the wounded brain. It helps with speed of processing, attention, memory, mood, sleep and headaches.
Unfortunately, government testing hasn't determined with certainty that the process makes any difference, so it hasn't been considered for mass use. Also, insurance doesn't cover it, so RMHI offers the therapy to vets for free thanks to contributions from private donors. While it's clear that more testing is needed, if veterans like Martinez continue to improve, it's likely that this type of therapy may become an important TBI treatment option for veterans or anyone else whose injury was the result of a fall or car accident.
The Long-Term & Costly Effects of TBIs
The long-term effects of a traumatic brain or head injury can include cognitive problems, reduction in motor skills and other physical deficits. Many people who suffer from TBIs can have trouble with walking, balance, coordination and strength, speech problems and memory issues.
TBIs can also be costly. In fact, the average lifetime expense to care for someone with a brain injury is estimated to be $2 million or more. Most families simply do not have the financial resources to cover those costs.
If you have been the victim of an a traumatic brain injury that was caused by someone else's negligence, you may be entitled to recover damages, including all current and future medical costs, property damage, pain and suffering, loss of current and future earnings, loss of enjoyment of life and more. Contact an experienced New York personal injury lawyer to analyze your situation and determine your legal options.