Syracuse Man Injured in Car Wreck and Gunshot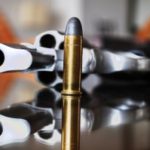 People are injured in all types of New York accidents – from gunshots to car crashes.
But rarely do you see someone injured by both at the same time.
That was the story in Syracuse on June 23, when police were called to investigate a Sunday morning crash. A Chevy Prizm that had been headed northbound on Ivy Ridge Road left the roadway and stuck a tree, according to CNY Central.
When the police arrived they found the driver, a 24-year-old man, was injured in the crash. They also discovered he had a gunshot wound to his arm. He was taken to the hospital for treatment.
It is unclear how the man received the gunshot and whether it was related to the wreck. The incident is still being investigated.
Firearm Accidents in New York
There are an estimated 700,000 hunters statewide. There are also many non-hunters who own firearms. Their weapons include shotguns, rifles, muzzleloaders and handguns.
Firearm accidents are infrequent – but when they do happen the consequences are usually serious.
Here are some causes of New York firearm accidents:
Not seeing a member of a hunting party or mistaking the person for game;
Shooting in the woods or elsewhere without a clear target;
Shooting across the road, near buildings or in populated areas;
Accidental discharge of the firearm;
Removing a weapon or placing a weapon in a vehicle;
Removing a gun from a rack or case;
Running, walking or climbing with a loaded firearm;
Using a gun without proper training;
Failing to engage the firearm's safety;
Crossing fences, climbing trees or performing any awkward action with a loaded gun.
Have you or a family member been injured in a firearm accident? Insurance benefits or other compensation might be available. Contact a New York hunting and firearms accident attorney to learn more.
Source:
CNY Central
http://www.cnycentral.com/news/story.aspx?list=190258&id=913231