Rochester Trying to Reduce Falls by Seniors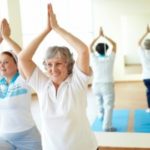 Each year in Monroe County alone, close to 35,000 seniors suffer a slip and fall injury.
Of those victims, up to 15 percent will have to be hospitalized.
The Greater Rochester Health Foundation wants to keep seniors on their feet and out of the hospital. To do this, the foundation has awarded $595,000 for a three-year program to prevent falls by older adults.
The program will be led by Lifespan, an agency that provides non-medical services to seniors and caregivers, and the University of Rochester Center for Primary Care.
"There's a huge change in overall health when people fall," Nancy Blasio, associate director for quality for the URMC Center for Primary Care, told the Rochester Democrat Chronicle. "It has a domino effect."
The course "Matter of Balance" – which is offered at Lifespan and other sites like senior centers and assisted living facilities – teaches exercises for seniors that promote balance, strength and body awareness.
Broken Hips in Rochester Slip and Falls
Blasio told the newspaper that a survey showed that 30 percent of patients older than 65 had fallen in the previous 12 months. Many suffered broken hips, head trauma and other injuries.
Under the new program, more than 100 primary care physicians who serve 32,000 seniors will be able to recommend Lifespan for older patients at risk of a fall.
The goal is a 10 percent reduction after three years in falls by patients who are age 65 or older.
Have you or someone you know been injured in a slip and fall accident? Here are some important questions to ask:
Was the accident caused by a dangerous condition on the premises?
Did the injury result from a natural defect on the site?
Was the property satisfactorily maintained?
Was the facility adequately secured?
Source: