Pointers for Preventing a Multi-Car Crash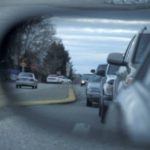 A wreck involving multiple vehicles can be a nightmare. Often, multi-car wrecks begin with rear-end collisions. One vehicle plows into the back of another and the pileup begins.
But other types of collisions – such as head-on crashes – can also cause fatal chain-reactions. That was the case on July 31, when a passenger was killed in a three-car crash in the Town of Montezuma.
An eastbound vehicle crossed the centerline of State Route 5 & 20 and collided with a westbound vehicle, according to a New York State Police report. The impact forced the second car to also cross the centerline, where it was hit by another westbound car.
A passenger in the first westbound car was pronounced dead at the scene, and the driver was seriously injured. The eastbound driver received minor injuries.
Seven Tips for Drivers
Postpone travel in bad weather. Fog and heavy rain are especially dangerous.
Use all your senses. Scan the road ahead for signs of trouble. Crack your window if visibility is limited so that you can hear horns or other warnings.
Watch for dangerous road conditions. Soft shoulders, potholes and patches of roadway under repair can be hazardous.
Avoid congested routes. Crowded interstates are a recipe for pileups. Rush hour traffic is also hazardous. Plan your travel schedule for times when the roads are clear.
Don't speed. Driving too fast shortens reaction time and limits control over your vehicle.
Remain in your car. If there is a chain-reaction crash, don't get out to see what is happening. Stay put until traffic starts moving again.
Don't tailgate. Allow ample room between your car and the vehicle in front of you.
If you or a loved one has been hurt in a New York car accident, talk to a Binghamton injury law attorney. To find out whether you have a case, contact us today.
Sources: