New OSHA Rules Protect New York Crane Workers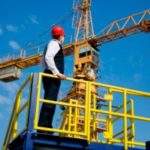 Recent changes to federal safety rules governing cranes and derricks may reduce construction accidents in New York.
In April, the Occupational Safety and Health Administration (OSHA) issued a final rule for safety regulations governing the following construction activities:
Cranes
Derricks
Demolition work
Underground construction
Equipment hoisting
"It is important that construction workers in these sectors receive the same safety protections as other construction workers," said Assistant Secretary of Labor for Occupational Safety and Health Dr. David Michaels in a news release announcing the changes.
The new rules – which can be viewed here – took effect May 23, 2013.
The goal is to prevent construction accidents like the one that happened May 13, when two workers were seriously injured on a project on the Belt Parkway in Brooklyn. A truck with a crane attached tipped over and pinned them underneath, according to NBC New York.
It took a rescue crew 45 minutes to free the men, who were rushed to a hospital with serious injuries.
Under the Occupational Safety and Health Act of 1970, employers are responsible for providing safe and healthful workplaces for their employees. OSHA ensures that they are doing so by setting standards, enforcing rules and providing training and education.
In recent years, a number of construction workers in New York have been injured and killed in crane accidents. Some of these victims are eligible for compensation to cover medical bills, lost income and pain and suffering.
A New York construction accident attorney can help determine whether financial benefits are available and how to go about getting them.
Sources: