NY SAFE Act Gun Provisions Kick In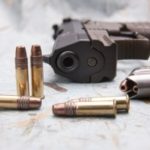 On April 15, several key parts of New York State's new gun laws took effect.
One important provision: registration began for owners of firearms that were re-classified as assault weapons. Owners have one year – or until April 15, 2014 – to register their firearms.
Another new law requires gun owners to limit the ammunition in magazines to seven bullets, except during competitions or at firing ranges.
Do you have a question about your legal rights under the NY SAFE Act? Binghamton Injury Law attorney Scott C. Gottlieb has set up a free and confidential NY SAFE Act legal info line to help New York State residents sort through the provisions of the law.
Call 607-304-4121 or use this online contact form to get your NY SAFE Act questions answered today.
Three Important SAFE Act Amendments
The SAFE Act was amended not long after Gov. Cuomo signed the bill into law.
The amendments included the following changes:
The requirement that only magazines that can contain seven rounds or less can be purchased was suspended. Under the amendment, magazines that contain up to 10 rounds can be lawfully purchased. But regardless of their capacity, magazines may only contain up to seven rounds, unless at an incorporated firing range or competition, in which case the magazine may be loaded to its full capacity.
Active law enforcement personnel are exempt from the ban on the possession of high capacity magazines, assault weapons and magazines containing more than seven rounds, as well as the law prohibiting weapons on school grounds.
Local safe storage laws are not preempted by the SAFE Act.
Another important provision requires background checks on ammunition sales. But that portion of the law has a one-year grace period and does not go into effect until 2014.
Sources: