New York Hunting Season Is Here: Beware Of Hunting & Firearms Accidents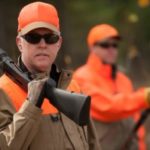 New York's 2013-2014 hunting season has begun – or will soon begin – for deer, black bear, turkey and other game. While many New Yorkers are skilled hunters, it's important to remember that others may not be – which can lead to hunting and firearm accidents resulting in serious injury or death.
Always Beware Of Situations Involving Deadly Weapons
While that statement may seem overly simplistic, it does need to be stressed – especially during this time of year when, according to New York's Department of Environmental Conservation, the 2013-14 Big Game, Turkey, and Furbearer Season begins for deer, black bear, turkey, bobcat, weasel, opossum, raccoon, skunk, fox, coyote, hare, rabbit, fox squirrel, grouse, quail, pheasant and other animals in New York State's large expanse of wooded areas.
It is estimated that New York has approximately 700,000 hunters who use shotguns, rifles, muzzle loaders, handguns and bows and arrows.
While hunting accidents are rare, they do occur and can cause serious injury or death given the weapons used and the lack of skill of some hunters new to the sport.
Factors that Contribute to Hunting Accidents
New York hunting accidents can happen in numerous situations, among members of the same party or between different parties hunting in the same general area. Accidents can be caused by:
Performing any awkward action with a loaded gun such as climbing trees, running, crossing streams, etc.
Failing to engage the firearm's safety.
Accidentally discharging a firearm.
Mistaking a person for game.
Removing a weapon or placing a weapon in a vehicle.
Shooting across a road, near buildings or in an area without a clear target.
While a shooter is generally held liable in hunting and firearm accidents, the victim can also be held partially liable if he or she did not act reasonably under the circumstances – primarily by putting themselves in the line of fire.
If you have been hurt or lost a loved one in a New York hunting or firearms accident, you may be entitled to file a personal injury or wrongful death lawsuit against the responsible party. That's why it's important to consult with an experienced New York hunting and firearms accident attorney who will look out for your best interests.