New York Dog Bite Injuries: More Common Than You Might Think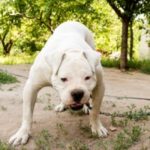 Dog bites, and the often costly medical bills associated with them, are more common than you might think. According to the American Humane Society, 4.7 million Americans are bitten by a dog every year and approximately 800,000 of those people have to seek medical attention. If you've been the victim of a dog bite injury, it's important to know what to do and what not to do to protect yourself.
Dog Bite Injuries: What to Do & What Not to Do
Whether a dog bite injury is severe or minor, it's likely to be a traumatic experience. While it's important to seek medical attention to protect your health, it's also important to take steps to protect your legal rights. Following these general guidelines may help you to protect both.
What to Do:
See a Healthcare Professional. While it goes without saying that anyone who suffers a severe dog bite needs to seek medical attention, the truth of the matter is that many people who sustain "minor" injuries do not. Even those who suffered minor injuries and don't think medical attention is warranted should take the time to do so – "just in case." Plus, it creates a record of the incident for the future.
Document, Document, Document. Just as you would after a car accident, it's important to document what happened. Take pictures of the dog, collect the contact information of anyone who may have witnessed the incident and write down exactly where it happened. Ask any attorney how you can increase your chances of prevailing in a lawsuit and you'll be told to – "Document, Document, Document."
Call the Dog's Owner & Your Local Animal Control Agency. Contact the dog's owner to find out whether the animal's rabies vaccination is current and get the owner's contact information – including insurance (homeowners or renters). In addition, contact your local animal control agency to report the incident. If you were not able to locate the dog's owner, the agency may have that information on file. Either way, collecting as much information about the incident (see the bullet above) is in your best interests.
What Not to Do:
Don't Assume the Dog Is Healthy. While there are many responsible dog owners out there, there are many others who aren't. It's important not to assume that a dog is healthy or is up to date on its rabies vaccinations – even if the animal is wearing a rabies tag. If the dog who bit you does have rabies, you may have to go through a series of often painful rabies vaccinations.
Don't Discuss the Case. Again, just as after a car accident, many insurance adjusters will try to have you give a statement about what happened. Just remember that they are watching out for their interests – not yours. An experienced dog bite injury lawyer can watch out for your best interests.