New OSHA Rule Seeks to Make New York Worksites Safer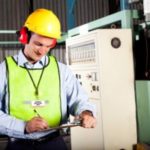 A new safety rule for federal employees should help prevent workplace accidents in New York and nationally.
On August 2, the Occupational Safety and Health Administration (OSHA) issued a requirement that all federal agencies must submit data on employee injuries and illnesses to the Bureau of Labor Statistics every year. The mandate covers approximately two million men and women who work for federal agencies.
"The data will help us streamline and improve programs to reduce occupational hazards and prevent injuries, illnesses and deaths within the federal workforce," said Assistant Secretary of Labor for Occupational Safety and Health Dr. David Michaels in a news release.
This could mean safer job conditions for New York men and women employed in federal jobs in areas such as:
Military and defense
Agriculture
Census Bureau
Marine and aviation
Food and drug regulation
OSHA
Forestry
Housing
Education
Worker Injuries in New York
More than 79,000 new federal workers' compensation claims were filed in 2009, according to information from the White House. Around $1.6 billion was paid out in these claims.
Some of the goals of the new OSHA rule are to:
Reduce total injury and illness rates
Reduce lost time due to injury and illness
Analyze injury and illness cases
Increase the timely filing of workers' compensation claims
Increase the timely filing of wage-loss claims
Reduce lost production days
Speed employees' return to work
The Occupational Safety and Health Act of 1970 requires employers to provide safe and healthful workplaces for their employees. For more information, visit http://www.osha.gov.
Do you have a question about a workplace accident in New York? Get a free consultation with a Binghamton personal injury lawyer.
Sources: