Money Available for New York Toyota Owners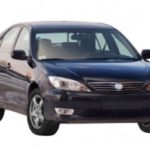 The Toyota recalls sparked other litigation as well. Some civil claims seeking compensation for personal injury or wrongful death have already been settled. Others are in negotiation or being prepared for trial.
Anyone in New York who lost value on their Toyota vehicles after a flood of bad publicity for acceleration defects, safety recalls and violent car crashes might be eligible to share in a record billion-dollar-plus cash settlement.
Under the terms of the July 19 settlement, Toyota will pay auto owners whose vehicles lost value after the recalls.
The settlement – estimated at $1.6 billion – is believed to be one of the largest in history involving automobile defects. It will affect 22 million consumers.
This is from the Associated Press:
Hundreds of lawsuits have been filed against Toyota since 2009, when the Japanese automaker started receiving numerous complaints that its cars accelerated on their own, causing crashes, injuries and deaths. More than 14 million vehicles have been recalled since the claims surfaced.
Toyota has denied the allegations, blaming driver error, faulty floor mats and stuck accelerator pedals for the problems.
Toyota has settled a couple of wrongful death cases, and the first one to go to trial is scheduled to begin in a Los Angeles courtroom next week.
Those who sold their vehicles at a loss may be able to recover from $125 to $10,000 depending on the level of depreciation. In addition to financial payments, Toyota is also offering some owners a supplemental warranty coverage and will retrofit about 3.2 million vehicles with a brake override system.
People who are injured or killed because of defective products – including automobiles – are generally entitled to compensation for their damages.