Maybrook Construction Accident Leaves One Dead, Two Injured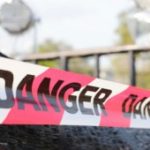 Construction sites are dangerous under the best conditions. When other factors such as a lack of direction and adverse weather also are present, construction accidents can cause fatal injuries. A recent construction accident in Maybrook, New York took the life of one construction worker and injured two others.
Retaining Wall Collapses, Traps Worker
According to the New York Daily News, a retaining wall at an Orange County construction site collapsed after concrete was being poured in winter weather conditions – trapping and killing one worker as the wall gave way. It took emergency crews hours to lift and secure the wall to recover the body of the worker who died.
Two others were seriously injured. One was flown to Westchester Medical Center and the other was taken to Orange Regional Medical Center by ambulance.
The project was a "test" to try and simulate the Catskill Aqueduct, which brings drinking water south to New York City. The contractor, Halmar Construction, was "practicing" concrete work at this unfamiliar site and eventually planned to attempt to connect the Catskill and Delaware Aqueducts in Gardiner, New York.
One in Five Workplace Deaths Occur On Construction Sites Every Year
The construction industry is one of the highest risk industries for workplace injuries and fatalities. Estimates are that one in five workplace deaths occur on construction sites every year. Anyone who works in the industry should know how injuries occur and who might be responsible for them.
How construction accidents occur. The majority of injuries and fatalities associated with construction accidents stem from:

Electrocutions
Falls
Crane and scaffolding accidents
Malfunctioning machines and equipment
Trenching and excavation accidents
Mechanical and chemical handling of compressed gas
Logging accidents
Welding, cutting and brazing injuries
Ladder injuries
Collapsed walls and work spaces

Who might be responsible for your injuries? Injured construction accident victims, and families of those killed in construction accidents, are protected under the law if those injuries or deaths were the result of reckless or negligent actions. However, determining who is responsible for those injuries can be difficult.
An experienced New York construction accident lawyer will work with economic and accident reconstruction experts to identify the at-fault parties and hold them accountable for their negligence in your personal injury. Possible defendants might include:
Architects
Construction managers
Employers
Equipment manufacturers, sellers and distributors
General contractors and subcontractors
Landowners
Material suppliers
Construction workers are generally surrounded by heavy machinery, equipment and materials that can cause serious physical harm in an accident. Any one of the possible defendants above may have been required by law to take reasonable steps to maintain a safe and secure site, such as conducting regular safety compliance inspections, coordinating job safety, providing all necessary protective equipment and warning workers and bystanders of any hazards.
Unfortunately, not every company chooses to comply with those standards, and construction workers often sustain spinal cord injuries, traumatic brain injuries, amputations, broken bones and other injuries that can lead to permanent disability and change their lives – and those of their families – forever.