Long Island Nursing Home Employees Arrested In Patient Death & Admin Cover-up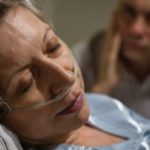 Nursing home abuse is becoming more of an issue now that the baby boomer generation is gradually phasing into retirement and taking up residence in nursing homes and assisted living facilities. Unfortunately, some nursing home facilities are understaffed or poorly managed and do not provide the attentive care that residents need. That can lead to serious personal injuries caused by neglect or result in death.
Nine employees at a Long Island nursing home have been arrested after the death of nursing home patient. One employee has been charged with criminally negligent homicide and another for an alleged cover-up.
Nursing Home Staff Allegedly Ignores Disconnected Ventilator – For Over 2 Hours
According to CBS New York 2, 72-year-old Aurelia Rios, a retired dental assistant and mother of three, came down with pneumonia and was sent to the Medford Multicare Center in Medford, New York to recuperate for six weeks.
During her stay, Rios's ventilator became disconnected and workers at facility allegedly ignored alarms for over two hours. Rios died soon afterward. Nursing home staff told her daughter that Rios had died of a heart attack. Although that didn't sit right with her, she simply had to accept it.
In the meantime, a whistle-blower secretly contacted New York State Attorney General Eric Schneiderman's office and explained what had really happened. An investigation into Rios' death was conducted and a total of nine employees were subsequently arrested. A licensed practical nurse (LPN) was charged with criminally negligent homicide, and the facility administrator was accused of covering up the incident.
In addition to the criminal charges, the New York Attorney General also filed a civil complaint against the management of the nursing home, citing a pattern of neglect and abuse and reported that there have been 5,000 incidents and accidents at the facility since 2008.
Schneiderman is alleging that employee negligence caused severe injuries to another patient, while the facility's owner diverted $60 million in Medicaid funds for his own use. Although the nursing home denies the allegations in Rios's case, prosecutors say that surveillance video confiscated from the nursing home will prove negligence in court. All of those arrested have been placed on administrative leave in the meantime.
Common Forms of Medical Malpractice
Nursing home abuse can be medical malpractice when a licensed professional fails to maintain a specific standard of care. In the case above, a jury would have to determine what another LPN would have done in the same situation. In addition to nursing home abuse, some of the most common situations that give rise to medical malpractice claims include:
Cancer misdiagnosis
Delayed diagnosis or other diagnostic error
Birth injury
Medication errors
Anesthesia errors
Surgical errors
Emergency room errors
Radiology errors
Lab errors
Heart attack and stroke misdiagnosis
Wrongful death
Speaking with a lawyer is important in any situation in which you believe negligence may have played a role in causing preventable harm. Anyone who has been the victim of medical malpractice may be entitled to compensation in the form of medical bills, lost wages, physical pain and suffering, emotional distress, loss of future earnings potential, wrongful death damages and more.