Legal Aspects of Uber Ride Service Versus Taxis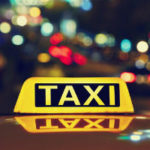 Many people have enjoyed using Uber, finding the service to be easier and better than using a taxi company. Uber has run into heavy backlash from taxi drivers and other car services. The Uber service is popular with users as it is often less expensive, and is faster and easier to use as it involves a simple click on the Uber app and your ride arrives.
The legal battles surrounding Uber have posed serious challenges to the founder of this innovative ridesharing service. In Germany, Uber has been banned. Current legal challenges in New Jersey and other states could impact Uber users. These challenges are proposing that Uber drivers be required to meet the same standards as taxi drivers for insurance coverage, to hold commercial driver licenses, and be subject to standard criminal background checks.
Uber in the United States: Legal Challenges
Lobbyists representing taxi companies are putting heavy pressure on city governments to outlaw the use of Uber in their communities. So far, in California, New York and Washington, D.C., the service has already been served with many "cease and desist" legal orders. However, the demand for Uber continues to grow, and several legal issues continue to be matters of contention.
One issue that has led to the German ban and restrictions in other cities and countries concerns the licensing required for taxi drivers. In New York, taxi companies are heavily regulated. A taxi driver in New York is required to hold either a Class A, Class B or Class C or Class E commercial driver license.
The NYC Taxi & Limousine Commission regulates the industry. The commission has the power to issue and regulate licenses and authorizations for taxis, for-hire cars, commuter vans, and paratransit vehicles. As taxis have traditionally been a standard mode of transportation in the state, this agency has a vested interest in fighting back against Uber, as the ease of use and lower rates are a threat to the bottom line of these companies.
CBS New York reports that there are approximately 440,000 yellow cab rides in New York City every day, with Uber taking only 20,000 to 30,000 rides per day. The challenge from taxi and livery companies is that no background check of Uber drivers is required, as is required by both local and state regulators for taxi drivers. Uber asserts that drivers are screened by private security firms that get better data than the older fingerprinting methods used by taxi services.
The issue of background checks is still on the table, and Uber may, in the end, choose to change the methods used to evaluate potential drivers. Uber says their security firms get more data, including driving history, court files, sex offender registry checks and other public records, which they claim is better and more complete data about a potential driver, and which can be obtained much faster than a traditional fingerprint check.
Other challenges that may arise are related to metering, with some Uber critics asserting that although there is no meter as is found in a taxi, the ride is still metered.
It is expected that Uber will continue to grow, as the service is exploding in popularity, and in the end, the need for the service will likely be the winning strategy. When a service is popular, affordable, easy and in heavy demand by consumers, the winds of change are likely to shift in favor of Uber.
Sources: