High Tech Solutions to Curb New York Nursing Home Abuse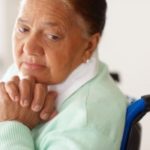 Recent breakthroughs in technology promise to reduce the frequency of nursing home abuse and neglect in New York.
One amazing new system: "smart" sensors that can be placed in walls and beds to monitor the condition of residents.
Safety, health and communication devices are being installed in nursing homes, assisted living facilities and long-term care centers, according to the Valley News.
Here are some examples:
Electronic medical records kiosks in hallways where staff can enter data about everything from blood pressure readings to when the patient was last bathed.
Telephones with LCD screens that allow residents to call for concierge-type assistance.
High-tech personal emergency systems that send signals to the staff's two-way-monitors.
From the Valley News:
The most cutting-edge among the new systems offer lofty promises of helping providers cope with the coming tsunami of aging baby boomers even as they grapple with funding cutbacks and with the increasing demand to care for sicker and older residents in less-restrictive and less-expensive settings.
But the most closely watched technological revolution to hit the long-term-care industry is the growing use of motion sensors and so-called "patient-monitoring systems" to better track changes in a resident's health and mobility.
The big push is going to be installing sensor systems at assisted living residences and independent-style living communities, with data-recording devices in the walls, floors, carpets, beds and bathrooms enabling staff to keep tabs on residents without having to physically send a staff member to every room for routine checks.
The Valley News described one case where a monitor sent a warning to the front office that a resident had not left her bed for some time. It turns out the resident was in the early stages of pneumonia, which was caught in time to be treated.
Not all of the new technology is aimed at safety. Nursing homes in New York and elsewhere are using devices like Wii, Skype and YouTube to spice up therapy routines and recreation.
5 Leading Forms of Elder Abuse
In 2010, there were 5.9 million cases of reported elder abuse in New York and nationwide, according to the National Center on Elder Abuse. That means close in one in every 10 older adults suffered some form of mistreatment.
Here are the leading types:
Neglect – 59 percent
Physical abuse – 16 percent
Financial exploitation – 12 percent
Emotional abuse – 7 percent
Sexual abuse and other – 6 percent
People who are injured – and the families of those who are killed – as a result of nursing home abuse or neglect in New York State may have the right to file a personal injury lawsuit or wrongful death lawsuit.
Sources: