The High Cost of Good Health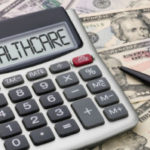 High Cost of Health Care Outrageous Cost of Health Care – What Exactly Are You Paying For?
Patients in the U.S. pay double what people in other developed countries pay for health care, according to an article in the L.A. Times. To add insult to injury, the healthcare billing system is so complicated it can be difficult or impossible to determine what you are actually being charged for.
As reported on Medscape, each individual hospital has a payment system known as a "chargemaster," which is a long list of the prices charged for every procedure and every associated supply item. Detailed bills based on the chargemaster are submitted to each patient, but they do not reflect the actual amounts paid for the medical procedures by third parties. The actual payments are often less than half the amount billed, according to Medscape.
For example, KHOU in Texas reports that a 70-year-old Texas man was billed $186,217 for hernia surgery, although Medicare actually paid the hospital $4,000 for the operation, and the patient was left with a bill of $1,692. The hospital administrator reported to KHOU that, regardless of the fee for the procedure listed on the chargemaster, the hospital has to negotiate individually each time they provide a service. In this case, they negotiated with Medicare to pay $4,000, "dissolved" $180,000 of the cost of the procedure, and charged the remaining $1,692 to the patient.
Extreme Billing for Hospital Services
Not all patients are that lucky. According to a Fox News investigation, a woman who went to the ER at Texas General with a sprained neck resulting from a car accident was billed $77,000, of which her insurance only covered $54,000. The hospital charged her $60,000 for two CT scans of her brain and neck. Another patient at the same hospital had outpatient gallbladder surgery with no complications and received a bill for $186,000. She was charged $93,000 for operating room services, $10,000 for use of the recovery room (although she was in and out of the hospital in five hours), and $30,000 for anesthesia. Her insurance covered $10,000 of the bill, which left her with out-of-pocket expenses of $176,000.
As stated in the Fox News report, hospitals and insurance companies go their own way on billing and coverage. Hospitals decide how much they are going to charge patients, and insurance companies decide how much they are willing to pay. Unfortunately, in many cases, the patients are stuck with the difference.
How Hospitals Overcharge Patients
Illinois Legal Aid reports that hospitals commonly overcharge patients in a number of different ways, including: duplicate billing; billing for services not actually rendered; quantity errors on supplies provided; excessive mark-ups for drugs and other items; delays caused by the hospital that lead to longer stays; infections caused by the hospital; and discriminatory billing for patients who do not have health insurance.
Healthcare accounts for 10 percent of the gross national product, according to Illinois Legal Aid. If you have been subjected to extreme, inaccurate, or unfair billing for your healthcare services in Binghamton, N.Y., it is in your best interests to consult with a knowledgeable personal injury lawyer. Scott C. Gottlieb enjoys the challenge of hard-fought personal injury cases. With 30 years of experience and an AV Preeminent® Martindale-Hubbell® Rating, he is here to help if you have been victimized by unfair or excessive healthcare billing practices.
Sources: