Fireworks Injured 8,700 People in 2012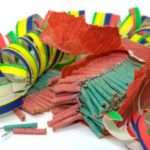 Summer is the season for firecrackers and rockets – especially around July 4 – but fireworks also cause deaths and personal injuries in New York and nationally well beyond the Fourth of July.
Last year, 8,700 people were treated in U.S. hospital emergency rooms for fireworks-related injuries, according to the Consumer Products Safety Commission (CPSC). Six people were killed by professional-grade, homemade or banned fireworks devices.
Sixty percent of these incidents occurred between June 22 and July 22, 2012 – the 30 days surrounding the Fourth of July.
"These figures represent more than numbers; they represent the lives of real people who have been affected well beyond the Fourth of July," said CPSC Chairman Inez Tenenbaum in a news release. "The federal government is working hard to keep the public safe by monitoring the ports, the marketplace, and the transportation of fireworks. Now, we need consumers to do their part and celebrate safely."
More than half of the reported fireworks injuries involved burns to the hands, head and face.
Many fireworks are imported to the U.S. from other countries. In 2012, the CPSC and other agencies collected and tested shipments of imported fireworks and found that about 30 percent of the products were in violation of the Federal Hazardous Substance Act.
Tips for Avoiding a Fireworks Accident in New York
Remember that fireworks are explosives.
Make sure the fireworks you buy are legal in your area.
Never allow young children to play with or ignite fireworks, including sparklers. Sparklers burn at temperatures of about 2,000 degrees ─ hot enough to melt some metals. About 1,000 reported injuries involved sparklers and bottle rockets, fireworks that are frequently – and incorrectly – considered safe for young children.
An adult should always closely supervise fireworks activities.
Avoid buying fireworks that are packaged in brown paper. This is often a sign that the fireworks were made for professional displays and could pose a danger to consumers.
Never place any part of your body directly over a fireworks device when lighting the fuse. Back up a safe distance immediately after lighting.
Keep a bucket of water or a garden hose handy in case of fire.
Never try to relight or handle malfunctioning fireworks. Soak them with water and throw them away.
Never point or throw fireworks at another person.
Light fireworks one at a time.
Never carry fireworks in a pocket or shoot them off in metal or glass containers.
After fireworks have burned completely, douse the spent device with plenty of water from a bucket or hose before discarding the device to prevent a trash fire.
A New York personal injury attorney can provide valuable legal advice in the event you or someone you know is hurt in a fireworks accident.
Source: