Drunk Driving Accidents: Avoiding Holiday Disasters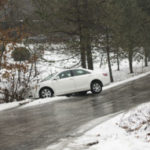 New York's roadways reach their most dangerous peak during the winter holiday season, from Thanksgiving through New Year's Day, with a significant increase in serious car accidents. Many of these holiday season crashes are the direct result of distracted driving and impaired driving. Some sources say that drunk drivers cause upwards of 43 percent of all Christmas fatalities. Many things contribute to this unfortunate statistic. For one, roads are generally busier, with many people traveling during short vacation breaks to see family and friends, often in other parts of the country. With so many people traveling on the same days, there are bound to be problems. Many Americans also associate holidays with alcohol consumption, especially New Year's Eve. This results in an increase in drinking and driving. There are environmental factors, too, like icy roads and long nights. Therefore, the winter holidays create a sort of "perfect storm" of factors that lead to a higher than normal number of car accidents. With that in mind, here are a few tips to keep your loved ones safe on the road this holiday season.
How to Spot a Drunk Driver
Spotting a drunk driver is easier than you might think. Here are some fairly simple things to look for:
Rapidly speeding up then slowing way down for no apparent reason.
Weaving or leaving the roadway.
Slamming on the brakes for no reason.
Signaling one way but turning the other.
Not using headlights when it's dark.
Driving far too slowly for road conditions or speed limits.
Anything else that seems obviously wrong (e.g. driving on sidewalks, almost hitting things).
These are in no way the only things to consider. You should also use common sense to maintain situational awareness. For instance, if you are driving through a section of town where there are a lot of bars, you should be cognizant that the drivers around you are more likely to be intoxicated.
How to Report Drunk Drivers in New York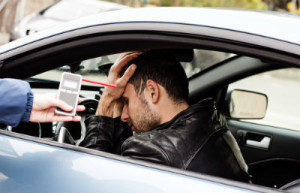 Many people think stopping drunk drivers requires them to follow and observe. This is not true. If you observe a drunk driver, it is recommended that you avoid getting too close. Do not try to keep up or follow the vehicle unless that is your intended direction of travel. Mentally gather as much information about the vehicle and driver as you can without becoming a distracted driver yourself. If you are riding with a passenger, ask that person to jot down the license plate number and other details you observe. When able, have your passenger call 911 to report the suspected drunk driver, or, if alone, find a safe place to pull over and call.
How to Avoid Drunk Driving Accidents
Avoiding a drunk driving accident begins with you. Since we cannot control the poor decisions other people make, our best chance of staying safe is focusing on what we can do.
Avoid excessive drinking.
Try not to go to parties where heavy drinking will take place unless you know you will be staying there for the night or have arranged for a safe ride home. If you find yourself in a place where driving is necessary, do not drink. Even one drink can slow your reaction time. If you know many people on the roadways will be drunk, then it only makes sense to give yourself the best reaction time possible to avoid them.
Get a ride.
If you find yourself intoxicated, call a cab, ask sober friends to pick you up, or see if it is okay to stay where you are. Some bars and clubs even offer free taxi services on certain holidays. Ultimately, cab fare is a whole lot cheaper than a DWI. More importantly, no one wants to live with the guilt of hurting or killing someone over the holidays – or any other time of the year.
Stay alert.
If you see erratic or dangerous driving behavior, get out of the way, let the driver go around you, and take whatever defensive tactics you can to avoid a collision. Impaired drivers can be unpredictable and do things you would never imagine, like driving the wrong direction on a one-way road.
Plan ahead.
You have heard the expression, "an ounce of prevention is worth a pound of cure." The same applies to staying safe on the road. Find fun and safe ways to enjoy the holidays. Designate drivers to get everyone home safely. Do not overindulge. Careful party planning can be the first step to preventing problems from the start. If, however, you are one of the unfortunate victims of a drunk driver over the holiday season, you should immediately contact Binghamton auto accident lawyer Scott C. Gottlieb, who can fight to protect your rights and help you pursue compensation for your injuries.