Dangers of Prescription Drug Xarelto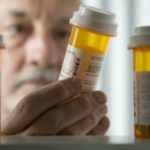 A popular anticoagulant drug, Xarelto may cause serious side effects in patients who are prescribed this drug or who abruptly discontinue use of Xarelto. A number of patients who have been harmed by Xarelto have already filed a lawsuit against the manufacturer of the prescription medication, alleging that Xarelto is a dangerous drug.
New York residents who are presently taking Xarelto or who took Xarelto in the past and who have suffered negative side effects may be able to seek compensation from the manufacturer as well.
Xarelto and Its Uses
Xarelto (also known as rivaroxaban) is an anticoagulant, or blood thinner, manufactured by Janssen Pharmaceutical. The drug has been prescribed to numerous patients who were or are suffering from certain conditions, including:
Deep vein thrombosis (a blood clot in a vein deep within the body, such as in the leg)
Pulmonary embolism (a blood clot in a lung)
Atrial fibrillation (an irregular heartbeat)
Stroke
In addition, patients who recently underwent a knee or hip replacement procedure may have been prescribed Xarelto, which is often prescribed as opposed to warfarin. Warfarin (also known by the name Coumadin) is a prescription anticoagulant that has been in use for several decades.
Dangers of Xarelto Use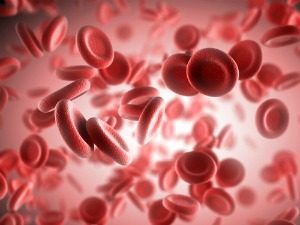 One of the most serious Xarelto side effects according to the Food and Drug Administration is internal bleeding. There are certain factors that increase the risk of this bleeding. The internal bleeding caused by Xarelto may be fatal.
Other anticoagulants like warfarin may also cause internal bleeding, but in the case of warfarin the internal bleeding caused by its use can be treated with high doses of vitamin K. There are no known cures that can stop internal bleeding caused by Xarelto.
Abrupt discontinuation of Xarelto without being placed on another anticoagulant can increase a patient's risk of suffering a thrombotic event (a blood clot). Patients who are taking Xarelto and who wish to switch to another drug should consult with their physician first before they stop taking Xarelto.
Harmed by Xarelto? You May be Able to File a Lawsuit
If you or a loved one took Xarelto and suffered serious injury or death as a result of internal bleeding or other complications stemming from Xarelto use, you may be entitled to file a lawsuit in seeking compensation for your injuries and pain and suffering.
If you suffered internal bleeding or other side effects from use of Xarelto, or if a loved one died and you suspect Xarelto is to blame, contact New York Xarelto lawsuit attorney Scott C. Gottlieb for prompt assistance. Mr. Gottlieb will meet with you to discuss your case and conduct an investigation to determine what rights to compensation you may have.
Contact Scott C. Gottlieb, Injury Law Attorney, today by calling his office or contacting the office through the online contact form.