Child Born With Severe Brain Injuries Awarded Record $32.8M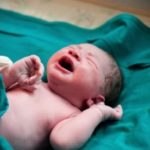 While most medical professionals are conscientious when it comes to providing care, sometimes they make errors in judgment. In other cases, the care they provide is so substandard that it can be termed "inconceivable." Unfortunately, this article focuses on the latter. It involves a child who was the victim of medical malpractice after being deprived of oxygen during childbirth, leading to lifelong injuries.
Nurses Ignored Critical Warning Signs
According to the Daily Times, Proffitt was admitted to Phoenixville Hospital in Phoenixville, PA in November 2009 to deliver her daughter, Lily. Up until that point, her pregnancy had been normal.
While Proffitt was waiting to go into labor, Lily's heartbeat dropped to 60 beats per minute from 150 beats per minute in an instant – a critical sign that something is terribly wrong and needs to be addressed immediately. Although the attending nurses saw what was happening, they did not inform the doctor on call. Nearly 15 minutes later, the doctor stopped by, realized what was happening and told the nurses to get their supervisor and an anesthesiologist immediately so she could perform an emergency cesarean "C" section.
It took the nurses almost 10 full minutes to inform their supervisor of the emergency and over 15 minutes to get the anesthesiologist. By the time Lily was delivered, she had been deprived of oxygen to her brain for over half an hour due to a kink in the umbilical cord. She now suffers from spastic quadriplegic cerebral palsy – an incurable condition that causes spasms in her legs and arms and difficulty in controlling her neck and walking. At the age of five, Lily can only speak six words, and her prognosis isn't good.
Proffitt's medical malpractice lawsuit against the nurses alleged that they were negligent by failing to react to her condition. Her medical malpractice lawyer presented testimony from an expert witness that proved that, had Lily been delivered just 15 to 17 minutes earlier, she may have been born with little or no brain damage. The jury awarded Lily and her family a record $32.8 million, which will be used to pay for Lily's care needs.
The Importance of Expert Testimony in Your Case
As Lily's case shows, the importance of expert testimony in a medical malpractice case cannot be overstated. Nurses, doctors and other licensed healthcare providers are held to a standard of care based on the facts and circumstances of the situation and their position. So, a doctor will be held to a standard of care that another doctor would have used in the same situation, a nurse to another nurse and so on. A healthcare provider who is deemed to have breached that standard of care can be held liable for medical malpractice.
Victims of medical malpractice birth injuries can be awarded compensation in the form of medical expenses, lost wages, the loss of future earnings, physical and emotional pain and suffering, rehabilitation and physical therapy expenses and any other costs related to conforming the child's living situation to address his or her disabilities, such as ramps, wheelchairs and more.
It's important to realize that both sides will likely present expert testimony. That's where the experience of a medical malpractice lawyer becomes critical – to show that your expert's testimony is more credible.