Amusement Park Liability: Was Disney Responsible for Recent Alligator Attack?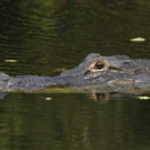 When we plan vacations with our children to amusement parks in New York or other parts of the country, most of us do not expect a serious accident. However, accidents can happen at any time and in almost any location.
Who is responsible if your child gets hurt at a resort or at an amusement park? While the facts of each case will determine whether the resort or the amusement park could be liable for your child's injuries, these popular vacations spots do have a duty to warn visitors about dangers on the property under a theory of law known as premises liability law.
It is under the theory of premises liability law that Disney World could be held legally responsible for the recent alligator attack that resulted in the death of a 2-year-old boy. According to a recent article in The Washington Post, the Disney alligator fatality "immediately raised questions about the animal's behavior and the company's liability."
What else do you need to know in order to understand how premises liability law works and to consider whether Disney could be held liable?
Considering Disney's Liability for the Accident
To better understand whether Disney might be liable for the recent alligator attack, it is important to understand the facts. As the article in The Washington Post explains, the 2-year-old victim, Lane Graves, had been standing close to a man made lake, the Seven Seas Lagoon, which was just outside of Disney's Grand Floridian Resort & Spa. According to reports about the incident, Lane had been on vacation with his family, visiting Disney World from their home state of Nebraska. When the animal attacked, Lane "apparently had waded inches into the water," the article reported.
Authorities indicated that no one else had been near the water at the time of the attack. The resort did post signs near the lake that warned against swimming in it, but no signs warned about the risk of alligators in the lake.
How can we analyze whether Disney might be responsible? Did Disney have a duty to ensure that no alligators were in the lake? Did Disney have a duty to warn about the possibility of an alligator in the Seven Seas Lagoon? According to a fact sheet from the New York City Bar, the following are elements that a plaintiff must prove in a premises liability case:
The plaintiff was legally on the property at the time of the accident.
The owner of the property knew or should have known about a hazard on the property and failed to repair it or to warn about the dangerous condition.
The owner's failure (or negligence) resulted in the plaintiff's injury.
We know that Lane Graves and his family were legally on the property of the Disney resort when the alligator attack occurred. To determine whether Disney may be liable, there are a number of key questions to ask that get at the second element of a premises liability claim mentioned above:
Did Disney know about the alligator in the lake?
If Disney did not know about the alligator's presence, should Disney have known about the likelihood of an alligator in the lake? Should Disney have inspected the lake for alligators?
Did Disney fail to warn about the possibility of an alligator in the lake?
The Florida Fish and Wildlife Conservation Commission estimates that around 1.3 million alligators are currently in the state, and visitors to the state regularly are warned by the agency about alligators in water, according to the article in The Washington Post. Do those facts mean that the Disney resort should have known that alligators could be in the lake and could pose a danger to guests?
In determining liability, a court ultimately will need to decide whether Disney actually knew about the alligator, or whether it should have known about an alligator risk such that it should have taken steps to prevent harm. As the article emphasizes, a simple "no swimming" warning sign likely is not sufficient.
Awareness of Common Hazards at Amusement Parks in New York
The recent incident in Florida should alert families in New York to the fact that hidden dangers can exist at amusement parks in New York, as well as in other parts of the country. As an article from ILoveNY.com makes clear, our state has many popular amusement parks, including:
Darien Lake
Coney Island
Seabreeze Park
Midway State Park
Flags Great Escape and Splashwater Kingdom
Martin's Fantasy Island
Adventureland
Santa's Workshop Amusement Park
What hazards should parents be aware of when they visit these vacation spots? A report from ABC News cites some of the following common accidents and injuries at amusement parks:
Injuries caused by falls from rides
Broken bones resulting from hands being where they should not be
Head and neck injuries caused by roller coasters, bumper cars, and similar rides
Heat stroke and other heat-related injuries
Amputations
Ways to Keep Your Family Safe at Theme Parks This Summer
How can you keep your kids safe this summer at a New York amusement park? A safety tip sheet from the International Association of Amusement Parks and Attractions (IAAPA) recommends the following:
Always obey age, height, and weight restrictions on rides.
Do not ride if you have a health restriction.
Obey all of the posted safety rules for each specific ride.
Obey all verbal safety instructions provided by the ride operator.
Keep all body parts, including arms, hands, legs, and feet, inside the ride.
Do not reach for any loose possessions while the ride is in motion, such as a wallet or sunglasses.
Stay seated until you are instructed to stand up and exit the ride.
Inform a ride operator if a safety restraint does not fit properly.
Report any unsafe behavior or unsafe conditions to an amusement park manager as soon as possible.
Contact an Experienced Binghamton Premises Liability Lawyer
If you or someone you love got hurt at an amusement park, you may be entitled to bring a premises liability claim to seek financial compensation for your injuries. An experienced premises liability attorney in Binghamton can discuss your case with you today. Contact Scott C. Gottlieb, Injury Law Attorney, now for more information about how we can assist you.