9 Million Vehicles Already Recalled In 2014; What's The Problem?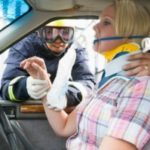 Auto manufacturers are responsible for designing and manufacturing vehicles that are safe. Period. We've all seen commercials featuring crash test dummies that lead us to believe that auto makers are testing their products over and over again to make sure all of the kinks have been worked out. However, approximately nine million vehicles have already been recalled in 2014 – and eight months are left in the year.
Sharing Parts & Technology
Part of the recall issues may be about car manufacturers sharing parts and technology. According to the New York Daily News, Toyota's recent recall of 1.3 million vehicles due to faulty electrical connections that could cause air bags to deactivate and fail to deploy after a car crash included the:
Corolla (2009-2010)
Matrix (2009-2010)
Highlander (2008-2010)
Tacoma (2009-2010)
RAV4 (2006-2008)
Yaris (2006-2010)
However, it also included the Pontiac Vibe (2009 and 2010 model year). Why is a Pontiac included in a Toyota recall, you ask? Although the Vibe is made by General Motors, approximately 45,000 of them are included in the recall because Toyota designed and engineered it for GM when the two companies shared a factory in California.
Automobile platforms, which allow manufacturers to use some of the same parts in different vehicles, are becoming increasingly popular, as they require less research and development and cut manufacturing costs.
Failure to Provide Warning of Accident Risk Caused by Defective Part
Toyota and General Motors are both currently under heightened government scrutiny after facing allegations of concealing safety issues from the public – which has led to more recalls:
General Motors. As noted above, GM recently recalled 2.6 million vehicles for defective ignition switches. Although the company has been denying that this problem existed for years now, newly discovered information shows that these defects may have been responsible for at least 13 deaths.
GM is also currently facing a Justice Department investigation over the ignition recall and faces a fine of $7,000 per day for missing a deadline to answer questions from the National Highway Traffic Safety Administration (NHTSA) about its handling of the matter.
Toyota. Toyota recently recalled 6.4 million cars and trucks worldwide, 1.8 million in the United States alone, due to air bags which may fail to inflate upon impact.
However, the Japanese automaker has been involved in numerous controversies over the past few years, including what has become known as the "Runaway Toyota Scandal." Thousands of Toyota and Lexus customers filed complaints that their vehicles suddenly accelerated without driver assistance.
Numerous suspicious deaths and serious injuries were linked to the problem and resulted in Toyota instituting one of the largest recalls in history. The company was later accused of knowing about the issue, but failing to warn consumers about it. It later agreed to pay $1.2 billion to settle those allegations.
To date, GM has recalled approximately 5.6 million vehicles and Toyota has recalled approximately 2.85 million vehicles – all in the United States.
Auto Makers Must Take Responsibility
Auto manufacturers must take responsibility for the products they put into the "stream of commerce." They can, and should, be held responsible for any design or manufacturing defects that are discovered and have a duty to warn consumers about dangers that are discovered after the product has been put into that stream.
However, auto makers often cut corners in order to get as many cars onto sales lots as soon as possible and may fail to be completely truthful about known dangers as they don't want "bad press" to be associated with their vehicles. In the end, it's consumers who pay for their actions.