70-Year-Old New York Motorcyclist Crashes into 81-Year-Old Motorist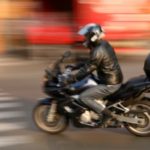 Many motorcycle crashes in New York happen because a motorist fails to yield the right-of-way and pulls directly into the path of a bike.
That was the story on July 7, when a 70-year-old motorcycle driver was injured on Route 57 in Liverpool.
An 81-year-old driver turned left into a Wendy's parking lot in front of an approaching motorcycle, according to CNY Central. The motorcyclist crashed into the car and was thrown about 30 feet.
He was taken to the hospital with head, leg and arm injuries – none of which were reported as life-threatening. The auto driver, who was not injured, was given a ticket for failure to yield the right-of-way.
Motorcycle Fatalities in New York
There were 170 fatal motorcycle wrecks in New York State in 2011, according to the most recent statistics from the National Highway Traffic Safety Administration. This was a slight dip from the 184 motorcyclists who died in 2010.
Here are the 2011 motorcycle deaths by age group:
Below 20 years old – 3 deaths
20 to 29 years old – 50 deaths
30 to 39 years old – 33 deaths
40 to 49 years old – 40 deaths
50 to 59 years old – 25 deaths
Over 59 years old – 19 deaths
If you have been hurt in a motorcycle accident, you are entitled to a free consultation with a New York injury law attorney.
Sources: