7 OSHA Rights That Protect New York Workers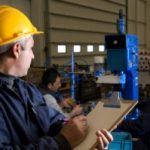 A construction worker in Sarasota Springs was killed when he was crushed by a 1,700 pound pipe that rolled off a flatbed trailer.
The accident occurred April 13 as a tractor-trailer was being unloaded. The 24-year-old worker died when a 40-foot pipe became dislodged and rolled onto him.
Construction sites are dangerous places to work. Each year, more than a hundred workers are killed in New York construction accidents.
This is from WCVB News:
Police said the pipe fell 8 feet, crushing the 24-year-old, who was holding a guide rope as the pipe was lifted by an excavator with steel cables and hooks.
The accident occurred at a National Grid construction site just outside of Saratoga Springs. Police said an ambulance transported [the victim] to a hospital, where he was pronounced dead at 11:20 AM. Police, the National Grid Internal Audit Team, Public Service Commission and Occupational Safety and Health Administration are investigating.
OSHA Protects New York Workers
The Occupational Safety and Health Administration (OSHA) enforces safety and health standards to curb New York workplace fatalities and injuries. OSHA also provides information, training and assistance to workers and employers.
To help assure a safe and healthful workplace, OSHA gives workers the right to:
Ask OSHA to inspect their workplace;
Use their rights under the law without retaliation and discrimination;
Receive information and training about hazards, methods to prevent harm, and the OSHA standards that apply to their workplace;
Receive training in a language they can understand;
Get copies of test results describing hazards in the workplace;
Review records of work-related illnesses and injuries;
Get copies of their medical records.
Sources: