5 Insurance Settlement Tips: Get What You Deserve With a Minimum of Hassle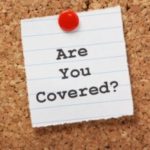 Insurance companies are in the business of making money – which they do. A lot of it. The reason is that they would prefer to keep your hard earned insurance premiums and avoid paying out claims – even though they have a legal duty to do so when necessary.
Unfortunately, many insurance companies engage in bad faith insurance practices such as denying legitimate claims, offering lowball settlement amounts and unreasonably delaying claims instead of simply paying you the proceeds due for your car accident. Here are five insurance settlement tips to help you get everything you deserve – with a minimum of hassle:
1. Understand the Overall Process. When you purchase car insurance, you're essentially entering into a contract with your insurer that transfers risk. Simply put, you pay premiums and if you're in an accident, the insurance company pays for damages after your deductibles have been met. The process generally involves making a claim with your insurer, who will investigate the accident, determine liability issues and assess medical costs before either paying for damages or offering you a settlement. When the latter occurs, you should know that insurance companies often start low to see if you'll accept less than what you're entitled to. Fair? No. Reality? Yes.
2. Realize How Long The Process Can Take. Policyholders often become frustrated with the insurance settlement process. That's not surprising, as most car insurance commercials portray that agents are ready to help you immediately, everywhere – and anytime. That's simply not the case. Generally speaking, simple claims can take weeks and more complicated claims can take months to resolve.
3. Familiarize Yourself With New York No-Fault Insurance. New York is one of the states that follows no-fault laws. Essentially, this requires that if you are seeking damages beyond financial compensation for your bills or damage to your vehicle, your injury must meet a certain threshold of serious injury. To seek damages, the accident must be serious and involve death, loss of a limb, significant disfigurement, loss of a fetus and permanent loss or significant limitation of an organ, member or bodily system. Unfortunately, many New York car accident lawsuits are dismissed because the court finds the injuries are not serious enough to entitle the victim to bring a personal injury claim.
4. Meet New York Filing Deadlines. New York law allows you to claim compensation for medical expenses and lost income from no-fault insurance policies. However, you must file an accident report within 10 days and a no-fault claim with your insurance company within 30 days. Other important deadlines to know include:
Accident Report: 10-day deadline
No-Fault Claim: 30-day deadline
Claims with the Motor Vehicle Accident Indemnification Corp.—responsible for no-fault benefits for those injured by someone without insurance: multiple deadlines
Claim for lost wages: multiple deadlines
New York State Disability: 30-day deadline
Notice of Claim (if applicable): 90-day deadline
Claim against other driver: as soon as possible
Supplementary Uninsured Motorist/Underinsured Motorist claim: as soon as possible
Car accident personal injury lawsuit: typically within 3 years; a person who was a minor at the time of the accident may be eligible for filing deadline extension.
5. Know When To Ask For Help. New York car accident law can be complicated – especially with New York's no-fault insurance laws and strict filing deadlines. Car accident victims who aren't getting anywhere with their insurance company or feel as though they're being treated in bad faith should know when to ask for help.