Binghamton Birth Injury Lawyer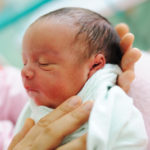 Welcoming a new baby into the world is supposed to be a joyous occasion for families. However, not every labor and delivery goes smoothly. Medical complications can lead to serious birth injuries in children, and the long-term consequences for the child can lead to permanent disabilities or even death.
While some birth injuries occur despite the best medical care, there are many other newborns who sustain injuries that could have been prevented with proper and timely medical care. If your baby sustained a birth-related injury in New York and you suspect a medical provider may be to blame, you should talk with personal injury attorney Scott C. Gottlieb.
Located in Binghamton, our birth injury attorney works with medical and economic experts to investigate the facts of your birth injury claim and counsel you on the best way to proceed. In some cases, it may be wise to take your fight to a judge and jury. Yet other claimants may be able to obtain better awards in a settlement. Scott C. Gottlieb will represent you compassionately and aggressively throughout the entire legal process.
Contact one of our lawyers online today or call our Binghamton office at (607) 304-4121 for a free consultation. Our responsibility is to help you in your time of need. We return all calls every day, usually within the hour – even on weekends. We will fight for you!
Types of Birth Injuries
Delivering a baby is a delicate process. Obstetricians and health care providers must exercise the utmost care to avoid injury to infants, even during normal and relatively easy labors. Obviously, even greater attention and care must be given during emergency or riskier procedures such as induced labors, Caesarean sections and births requiring mechanical assistance.
One of the most common sources of severe birth injuries arises from oxygen deprivation. A newborn's oxygen supply can be compromised due to umbilical cord compression, problems with the placenta, if the baby is in a breech position, or if the mother experiences a bad reaction to drugs used during the labor process. Reduced oxygen can lead to birth asphyxia and cause lifelong brain trauma and injuries to vital organs. Anoxic injuries also cause conditions such as cerebral palsy and Erb's palsy, two types of injury that Scott C. Gottlieb frequently handles.
Cerebral palsy: A condition characterized by the inability to control movement, cerebral palsy occurs among 10,000 babies each year as a result of oxygen deprivation.
Erb's palsy: Babies born with Erb's palsy sustain nerve damage to the brachial plexus nerves in the shoulder and back of the neck. This type of birth injury can happen when the infant's neck is stretched to the side in a difficult delivery. Roughly two out of every 1,000 babies are born with Erb's palsy, according to the American Academy of Orthopaedic Surgeons.
Other types of birth injuries include:
Brain damage: Traumatic brain injuries can occur in situations that don't involve oxygen deprivation, such as the use of excessive force during delivery, vaginal birth after a C-section (VBAC) or uterine rupture.
Klumpke's palsy: Another brachial plexus injury, Klumpke's palsy leaves newborns with paralysis in the hands and fingers. Like Erb's palsy, Klumpke's palsy often results from pulling on the neck as the shoulders pass the birth canal.
Shoulder dystocia: This type of birth injury is an emergency that results from the baby's shoulders getting wedged or stuck under the mother's pubic bone. Damage can happen when the delivering physician maneuvers the baby through the tight space and can contribute to Erb's and Klumpke's palsies.
Torticollis: Infants who have their head consistently tilted to one side have torticollis. It can be congenital or acquired through trauma during birth. Treatment may include expensive surgery, physical therapy, and medical treatment for infection and inflammation.
Toxic exposure: Thousands of developmental defects and fetal deaths have been attributed to the mother's exposure to toxic substances. Studies have shown that women living within two miles of a landfill have an increased chance of giving birth to a baby with spina bifida, a hole in the heart or other defects. Pregnant women exposed to high levels of pollutants have almost three times the risk of delivering an infant with a cardiac problem. Polychlorinated biphenyls (PCBs) are well documented hazards to pregnant women and may inhibit a child's intellectual ability, short- and long-term memory and attention span. Exposure to heavy metals (such as gold, lead and mercury), cleaning solutions, paint, caffeine, drugs and alcohol can also cause birth defects.
Microcephaly: Characterized by an abnormally small head circumference, microcephaly is caused by detrimental in utero factors such as pharmaceutical drugs, radiation or a mother's prenatal infection with rubella (German measles).
Common errors for which medical providers may be held responsible are as follows:
Difficult or prolonged labor (often due to a large baby);
Failing to detect the umbilical cord wrapped around a baby's neck;
Unreasonable delay in performing an emergency C-section;
Failure to test and treat conditions during pregnancy, such as gestational diabetes or infections;
Misdiagnosing other conditions in the mother and fetus;
Failing to recognize signs of fetal distress.
Other parties may be held liable for birth injuries as well. For example, manufacturers who fail to inform (via labeling) pregnant women of a risk to their baby can be held responsible for the birth defects caused by their products.
An experienced Binghamton birth injury attorney should be consulted if your infant has suffered a birth trauma and you suspect those injuries were caused by medical malpractice. Contacting a lawyer as soon as possible after birth is important, even if you don't know the seriousness of the injuries or what the long-term impact for your newborn will be. It is extremely rare that a doctor or hospital will admit a mistake or agree to compensate families for their likely economic losses as a result of the birth injury. Appropriate discovery is essential to knowing whether there is a case and to knowing what the likely costs will be that are associated with any permanent injury.
Did Your Baby Suffer A Birth Injury in New York? Consult With Binghamton Birth Injury Lawyer Now
Scott C. Gottlieb, Injury Law Attorney, knows how devastating it can be for families whose infant has suffered a preventable birth injury. Call our Binghamton office at (607) 304-4121 or fill out our online form for a no-cost case review.