Slip and Fall
Rochester Trying to Reduce Falls by Seniors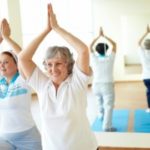 Each year in Monroe County alone, close to 35,000 seniors suffer a slip and fall injury. Of those victims, up to 15 percent will have to be hospitalized. The Greater Rochester Health Foundation wants to keep seniors on their feet...
Slip & Fall Accidents Due to Poor Lighting
Slip and fall accidents don't always occur because of slippery or uneven walking surfaces. Often, poor lighting is the cause of the accident. For example, when walking through a restaurant, there may be carpeted steps that are not clearly marked...